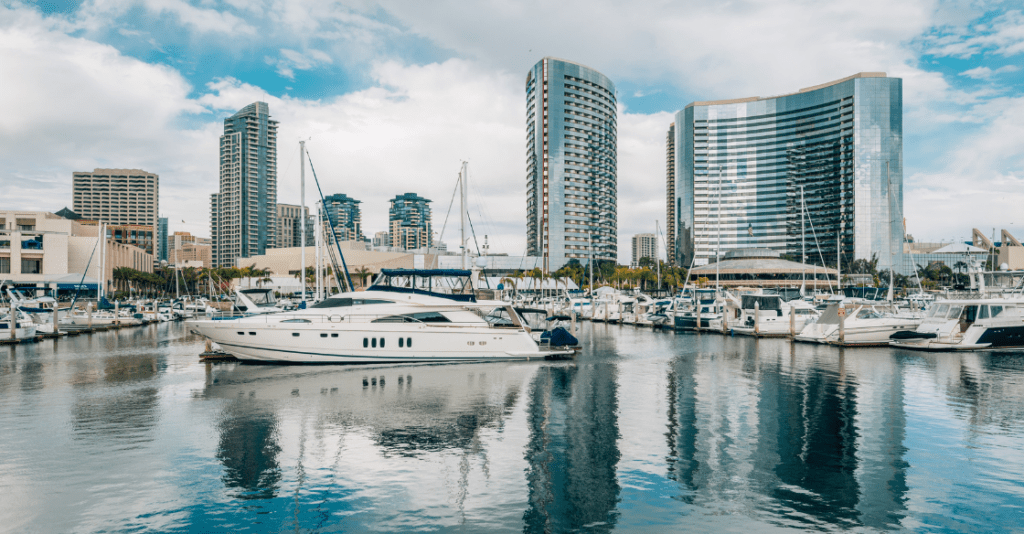 Booking a Yacht Charter in San Diego: Top Destinations
San Diego enjoys spectacular weather year-round, making the city a top destination for yacht charters along Coastal California.
If you're still working on your recreational boating skills, though, it may make more sense to look into a yacht charter in San Diego and have someone else take the lead. From there, the hardest part is deciding where to go. 
When chartering a yacht in San Diego, though, you have options.
San Diego Bay Cruises
Plan a deep-sea fishing trip, upgrade that Sunday brunch, go wildlife spotting for whales, sea lions and seals or take in San Diego's iconic sights like the downtown waterfront, USS Midway and the Embarcadero on a San Diego Bay cruise.
If you're deciding on timing and wondering when to rent a yacht for your bay tour, a San Diego Bay cruise is even more impressive as the sun is setting. Imagine having a toast or a delicious meal with the backdrop of the sun coming down into the water. You have options even when it comes down to the food you'll have access to onboard. 
San Diego Harbors & Marinas
Explore the city's harbors in Mission Bay, Oceanside or the Big Bay and cruise by the San Diego marina as you take your yacht tour. From Shelter Island to historic Point Loma, Coronado to the marinas of Chula Vista, there is enough coast to explore, just limited to San Diego's harbors and marinas to fill up an afternoon on the water.
The Kona Kai Marina off Shelter Island is a popular one, with deep waters flowing into the open ocean and easy access to Point Loma and luxe amenities back on land. Mission Bay is a hub of activity with a channel that will take you right out to sea once you're done with the activities onshore. 
Coronado
Coronado isn't an island at all, despite how it's often referred to as "Coronado Island." It's a peninsula that nonetheless offers loads of scenic views, best experienced from the water. 
See the Hotel del Coronado from Glorietta Bay, arguably even better from the water where you can take in its size, and cruise around the San Diego-Coronado Bridge, an impressive feat of engineering. Your sightlines from here will also include San Diego's downtown skyline, the city's naval fleet and a high chance of sea lion spotting. 
La Jolla
If you're chartering a yacht, it only makes sense to include luxe La Jolla on your agenda, home to some of San Diego's best beaches and most diverse coastline.
La Jolla is a playground of water activities if you want to spend more time there. Kayak to sea caves, watch sunbathing seals and sea lions in the La Jolla Cove or dive with the local leopard shark population if you're feeling brave enough. Your charter company will have ideas for you, too, if you can't decide how to make the best of your time in La Jolla.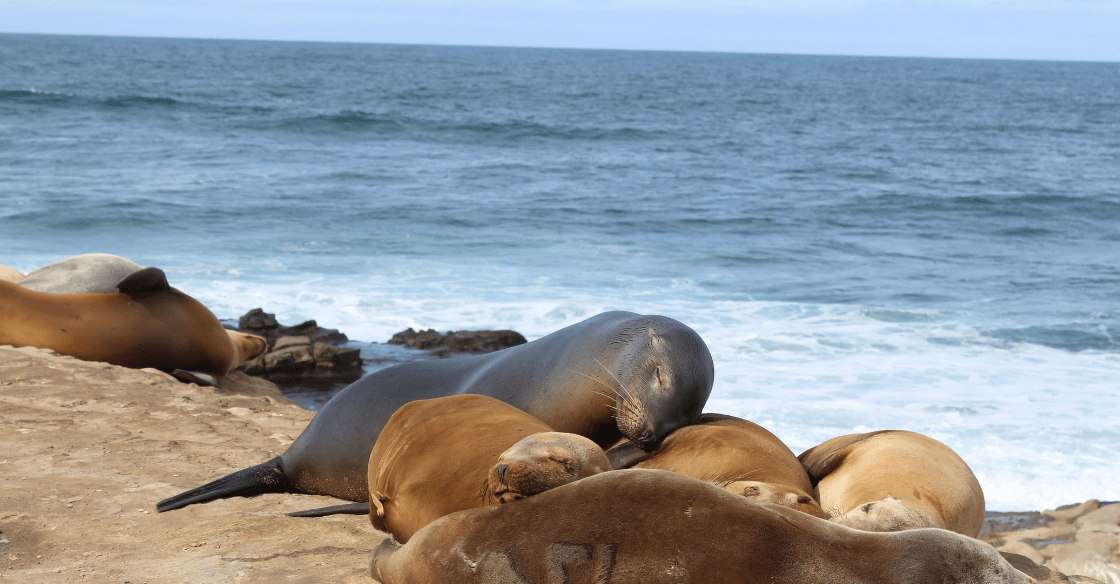 California Coastal Cruises
Travel north along the coast to beautiful Newport Beach or south to see more of Baja California. Just like a drive up the coast, you'll be treated to the best scenery in Southern California. 
Time your trip right, and you may even see whales along the way. Grey whales are in the area from mid-December through April, and blue whales migrate from mid-June through September.
Catalina Island
Catalina Island, technically Santa Catalina Island, is a popular boating stop for mariners looking for extended trip possibilities on top of time on the water. See Avalon on the Avalon Bay, one of the most popular cities accessible by boat in Southern California, or Two Harbors, the island's more rugged area, perfect for wildlife spotting.
From here, you can also plan several water activities to take advantage of the underwater sea life around the island. Or just enjoy that Catalina charm that keeps bringing travelers back day after day.
If you're interested in a charter up to Catalina, it's important to factor in the time it takes to get there from San Diego. Depending on where you're leaving and where you're going, travel time is anywhere from 8 to 13 hours. Departing from Dana Point Harbor can cut time on the water. However, it's about an hour north of San Diego, and the journey up to Catalina can be part of the fun!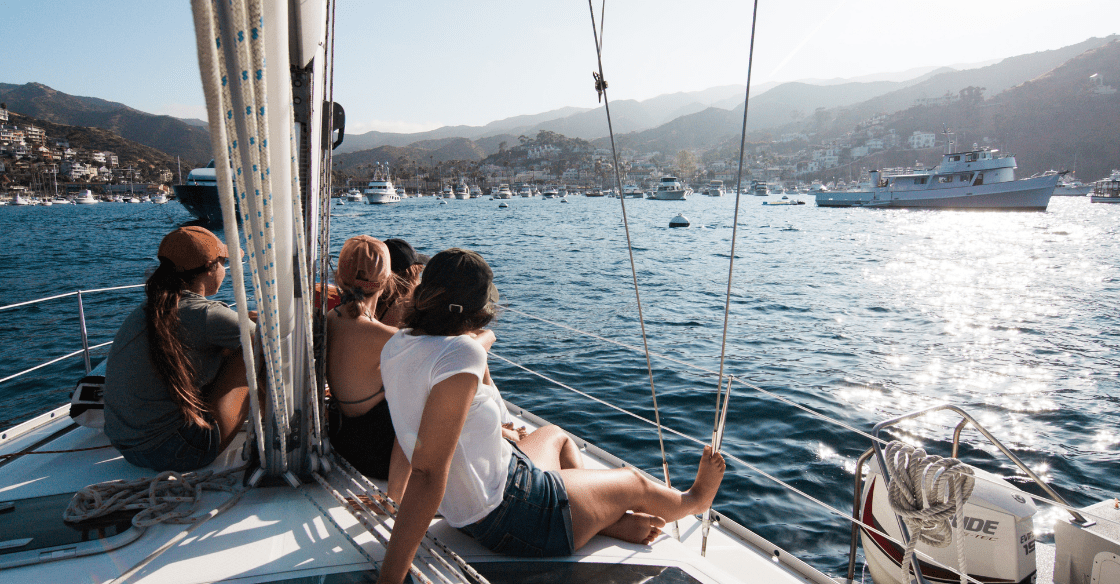 Book Your Yacht Charter With San Diego Prestige
Are you having trouble finding a yacht rental? San Diego Prestige offers a first-class experience from the moment you book your charter to the moment you step off that yacht. We'll plan the perfect day on the water and can provide excellent recommendations for your tour. 
Get ready for the experience of a lifetime!