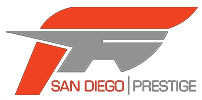 Since 2004, San Diego Prestige has been the most dynamic luxury, sports, and exotic car and yacht rental company serving San Diego and the Greater Southern California area. For any special occasion, know that San Diego Prestige can handle your transportation needs.
NO HIDDEN FEES. NO EXTRA COSTS.* 
WE DELIVER AND PICK UP YOUR CAR RENTAL FOR YOU AT NO EXTRA COST!**
*Car rental: only a sales tax applies on each rental / Yacht charter: only a sales tax & port/marina fee applies on each charter.
**Applies only in San Diego Area in a 20 miles radius from our location. An extra delivery/pick up fee may apply for deliveries or pick ups outside of our 20 miles radius.
Incredible fleet. Unmatched service. Can't even call this a car rental really. The way Geoffrey runs this service is exceptional on every level. I plan to be back.
What a great experience! As one other reviewer wrote, more of a concierge service than rental. Geoffrey personalized our experience, and spent quality time reviewing everything we needed to know about the Ferrari 488 (gorgeous car!). The process was easy and I feel very reasonable in pricing. The best part-aside from driving the Spider-was the delivery and pickup. Thank you, we will be renting again!
Frank Pezzanite
2021-10-13
Rented a 24ft Runabout Boat for a wedding celebration. Everything went as planned and the Captain was most gracious, making the bride and groom feel special by taking pictures and cruising them around the bay and delivering them right on time to their wedding celebration.
Alexander Faust
2021-10-11
Very fun experience!
Geoffrey was amazing getting us the EVO Spyder and the BMW 7 series. We were able to get the days we wanted despite an emergency in our family. Timely and efficient service....felt like more of a concierge service than a car rental. You will only regret not coming to Prestige.
Fantastic experience and very personalized service. Awesome selection of cars at very reasonable prices. Pickup and drop off is so simple and quick (although I usually stay and chat with Geoffrey for a while). I have rented from San Diego Prestige twice and will 100% be using them in the future. Many times.
The Ferrari rental was a thrilling experience. The rental process was very efficient and the Prestige team provided exceptional and prompt service.
Victoria Stekleneva
2021-08-09
We rented a Lamborghini as a birthday surprise for my husband and it was the best experience with rentals we have ever had!! Geoffrey was amazing to work with — professional, reliable and always on time. Had a looot of fun! Would definitely rent again!
Great experience, and Geoffrey is the best!
Geoffrey was amazing with his communication, attentiveness and attention to detail during the rental process. He made to easy and was very efficient making this an amazing experience. I would highly recommend Geoffrey and San Diego Prestige for a once in a lifetime opportunity.
Some of our available cars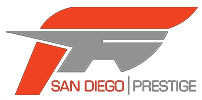 If you are interested in one of our luxury car rentals in San Diego, please fill in the information below; it will be sent to our team and we will contact you as soon as possible. Our inventory is updated in real time online and the pictures are actual footages of the car you will drive! Model guaranteed!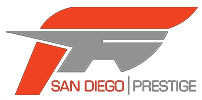 An event on one of these yachts will be something that your guests never forget! We strive to provide unique and exciting opportunities for our clients, and we believe that our yacht charter and rental offerings encapsulate just that.
If you are interested in one of our yacht charters, please fill in the information below; it will be sent to our team and we will contact you as soon as possible.