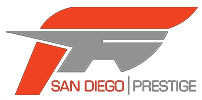 Also available in white with red interior leather.
If you are seeking an SUV that seamlessly combines comfort, luxury, style, and performance in one package, then our 2017 Mercedes Benz G550 rental is for you! Available in the San Diego, Los Angeles, and La Jolla area, our G Wagon is perfect for business trips, vacations, special occasions, and formal events.
If you want to explore San Diego, Los Angeles, or La Jolla in style and comfort, we would be happy to help at San Diego Prestige! We are confident that you will not be disappointed in the new G550!
Ready for to rent your vehicle?