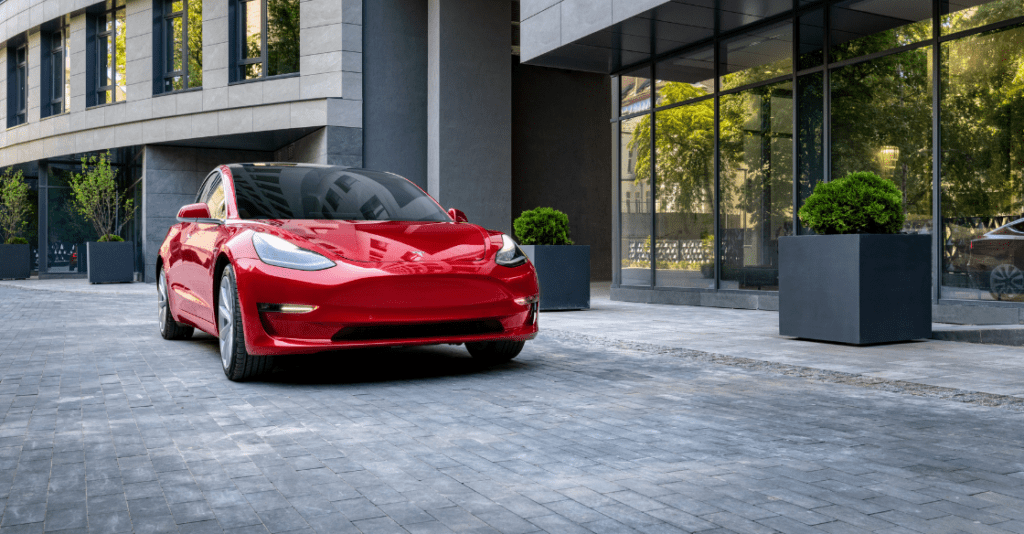 Booking a Tesla Rental in San Diego
A Tesla rental in San Diego may seem out of reach, but it's more accessible than ever to take one of the electric cars out for a spin. As more luxury car manufacturers embrace the electric vehicle trend, it will be that much easier to ride that wave and rent electric sports cars no matter the purpose.
This guide to booking a Tesla rental in San Diego will help you see that yes, you can rent a Tesla here in San Diego. And it's so much easier than you think.
Why a Tesla Rental May Be Right for You
You don't need special occasions for renting a Tesla, as it will make your arrival at your destination a special event all on its own. 
If you do need a reason to rent a car; a Tesla rental can make for a perfect gift for someone who loves electric cars, serve as an upgrade for a date or celebration you're planning or just make for the perfect ride to get to where you're going in style and comfort.
Perhaps you're even thinking about purchasing a Tesla for yourself and want to make the decision based on hands-on experience. Renting a Tesla for a day will help you make a more informed decision.
This is all on top of the features you'll enjoy when renting Tesla 3 models from San Diego Prestige:
Dual motor all-wheel drive.

Noticeably superior handling and traction control no matter the weather.

A carbon fiber fin.

20-inch performance brakes and rims.

Acceleration speeds of 0 to 60 miles per hour in just over 3 seconds.

Seamless pickup and drop-off.
Renting a Tesla: How Much Does It Cost?
When you book a car rental at San Diego Prestige, you can rest assured that you're getting a fair price for your adventure into the world of electric sports cars. Renting the model in our fleet, a Tesla 3, costs $249 for 24 hours and 100 miles per day. You pay only $2 per additional mile if that doesn't quite cover your plans for the day.
Your 24-hour booking will include delivery and pickup service within the San Diego area. Those services outside of San Diego are still available; they just come with a fee.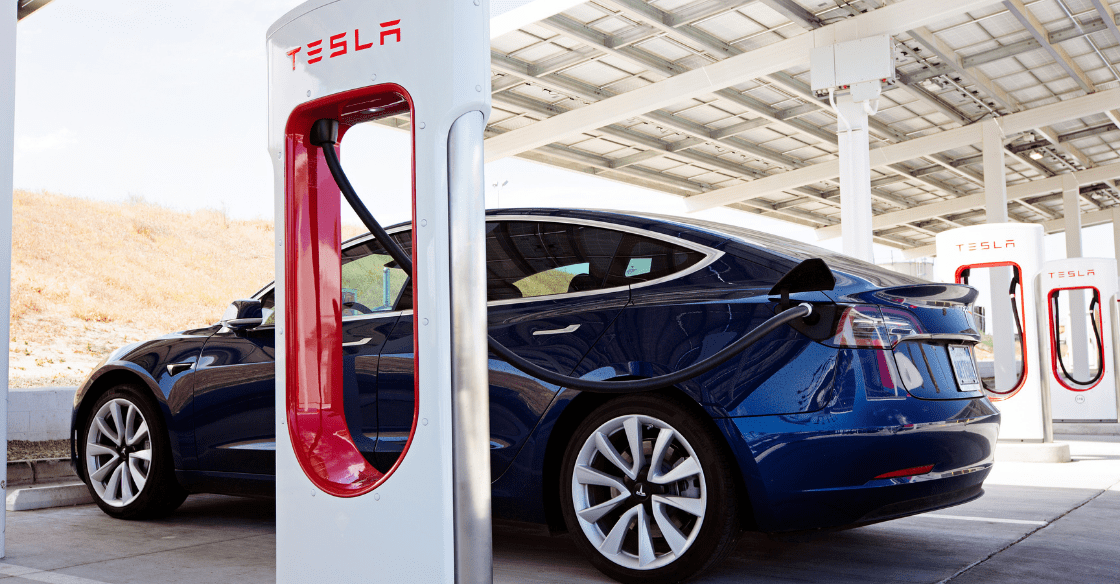 What Should I Know About Charging a Tesla Rental?
On a 24-hour rental, connecting your car the night before will allow you to easily cover the 100 miles of driving when you hit the road in the morning, no matter how fast you're driving and the conditions you're driving in. The state of California is even working to incentivize night charging to reduce the burden on charging stations at peak times throughout the day.
If you need to recharge during a longer rental period, Tesla charging stations have become easier to find. Accessing local maps of available Supercharger stations can even be done from the comfort of your Tesla. Charging is efficient, too. It only takes about 30 minutes to charge a Tesla to about 80 percent.
You'll barely have enough time to finish that iced coffee while you wait.
For those looking for more of a test-drive experience, tips that improve the efficiency of a charge on a Tesla include:
Ideal tire pressure (San Diego Prestige takes care of that),

Limited weight and cargo to lighten the load and

Closed windows to reduce the aerodynamic drag.
Tesla recommends that their cars are plugged in when parked, even though the vehicle only loses about 1 percent of its charge per day while unplugged and parked overnight, depending on the environmental conditions. 
Here in San Diego, you don't need to worry too much about cold temperatures draining more battery on a Tesla, especially if you're only renting the vehicle for the day.
What Else Do I Need to Know About Driving a Tesla?
If you're used to driving a gas-powered vehicle, a Tesla model may be quite a unique experience for you. Additional technologies that help you navigate the vehicle, including driver assistance capabilities, voice command functions, enhanced autopilot and auto-steering features, and control accessed mainly via a touchscreen panel may also take some getting used to if you're not used to those kinds of controls.
Energy-saving features are also available on many of the models. The Model 3 at San Diego Prestige is already designed to save as much energy as possible during your drive, so you won't need to worry about customizing energy output settings during your ride.
Book Your Tesla Rental With San Diego Prestige
Whether you're wondering if an electric car is right for you or have just always wanted to ride inside of a Tesla, we can set you up at San Diego Prestige. We're luxury car experts in San Diego and ready to ride the electric car wave with you. 
So are you ready?