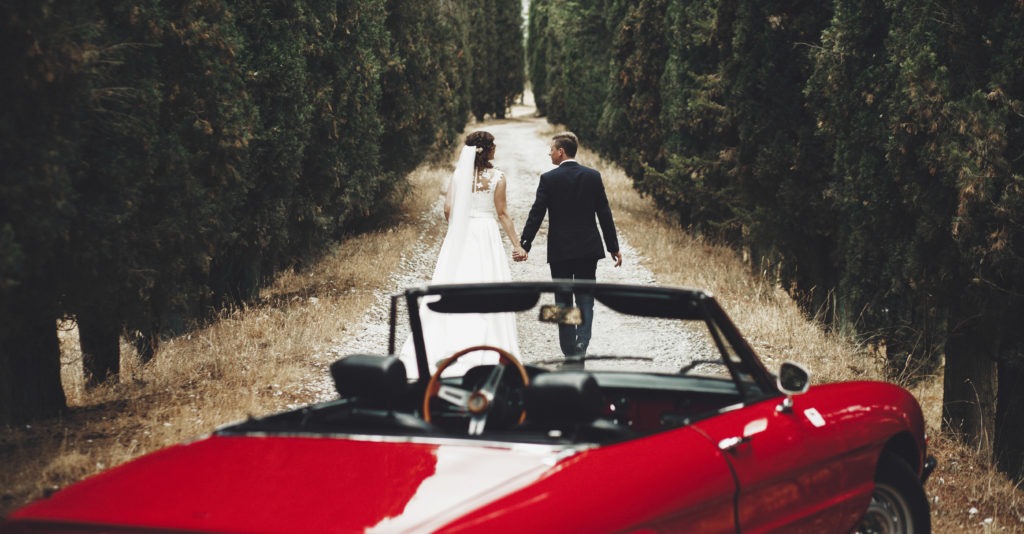 5 Fun Wedding Transportation Ideas For Your Special Day
Your wedding is coming, and you want everything to be perfect. But you can't forget to enjoy yourself, too. You shouldn't ever have to worry about transportation—and you should be able to have fun at the same time. Plus, the bridal party and groomsmen should always ride in style!
Whether you're interested in renting a luxury car or arriving in something ultra-unique, read on to learn about 5 different, fun wedding transportation options that will get you to your wedding stress-free while looking great.
Unique Ways to Get to Your Wedding
Here are 5 of the most unique, exciting, photo-worthy ways to get to your wedding in style.
1. Horse and Carriage
Buggy, carriage, whatever you want to call it—you'll be feeling like Cinderella on your special day if you show up in this antique mode of transportation. Best of all, it's intimate yet open. If you value your closeness with your partner and want to make a statement without being too extravagant, this is the way to do it.
2. Golf Cart
If your ceremony and reception are in the same location, this is especially fun. No better way to say you're a fun-loving, easygoing couple than showing up to your big day on a little golf cart. Bonus points if it's decorated!! Who says you can't have a "Just Married!" sign on the back?
3. Party Bus
If you want to make a statement alongside your bridal party and groomsmen, and if you really want to party, the party bus is for you. You can find party bus rentals of all sizes, whether you want one to accommodate 4 people or 40. You can even arrange for it to stick around to take people home after everything is over.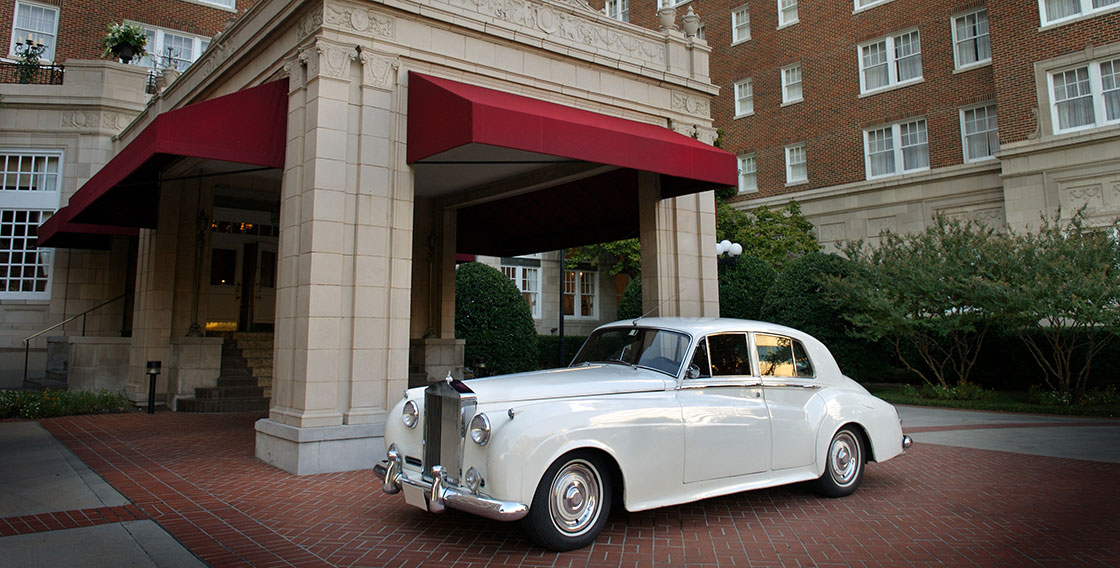 4. Rolls Royce Ghost
Talk about classy! When people picture "wedding cars", they think of a white Rolls Royce Ghost. Its features are unmistakable. You can recognize one of these from hundreds of feet away. If you want your wedding transportation to say that you're classy but still ready to have some fun, this is absolutely the ride for you. Hire a chauffeur service with the car, and you won't have to worry about a thing in terms of getting to the big celebration.
5. Chevrolet Suburban
Everyone knows what a Chevrolet Suburban looks like. Tough, intimidating, and rugged yet sleek, this Chevy promises a smooth ride to and from the reception. Plus, it seats 9 passengers! Think of it like a more intimate limousine. Is the ride smooth enough to have a champagne toast with your sweetheart in the back seat? There's only one way to find out!
Looking to Rent a Car for Your Wedding?
If you're in California and are in need of a fun way to celebrate your big day, look no further than San Diego Prestige. A high-end car rental company, San Diego Prestige has almost any luxury car you're looking for, from family-friendly options like a Cadillac Escalade to jaw-dropping sports cars like Lamborghinis. You can also book chauffeur services with any of these vehicles.