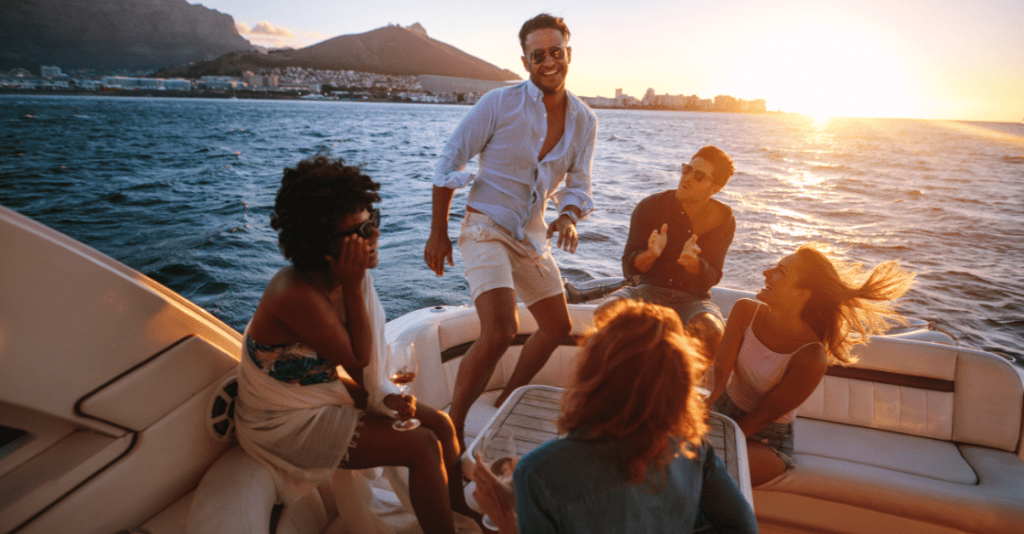 5 Things to Do for Labor Day in San Diego
Labor Day in San Diego is one of the best times to visit. The weather's still warm, the crowds have died down a bit, and there is plenty to do. Whether you want to have a romantic evening with your significant other or invite the whole crew for the ultimate party weekend, America's Finest City has you covered.
Check out these five Labor Day ideas to end the summer on a high note!
Go to the Beach
Of course, no list of things to do in San Diego would be complete without us telling you to hit the beach. San Diego is known for its beautiful beaches and coastlines, and for good reason. Our beaches have everything you need, from great waves to great waterfront bars and restaurants.
Ready to make the most of our Labor Day in San Diego? Check out Mission Beach to fill the afternoon. Start the day off at Belmont Park, San Diego's premier beachfront amusement park. Grab a hot dog on a stick and some tickets to the roller coaster (you won't be disappointed!).
After you get your adrenaline pumping, head over to one of the many rental shops to rent a surfboard or boogie board! Mission Beach Rentals is located right in Belmont Park, so you don't have to go far. Are the waves not your thing? You can also rent a bike or electric bike and cruise down the boardwalk.
Lastly, cap your beach day off with a drink and a bite to eat at one of Mission Beach's many restaurants and bars. Cannonball and Draft are both solid choices.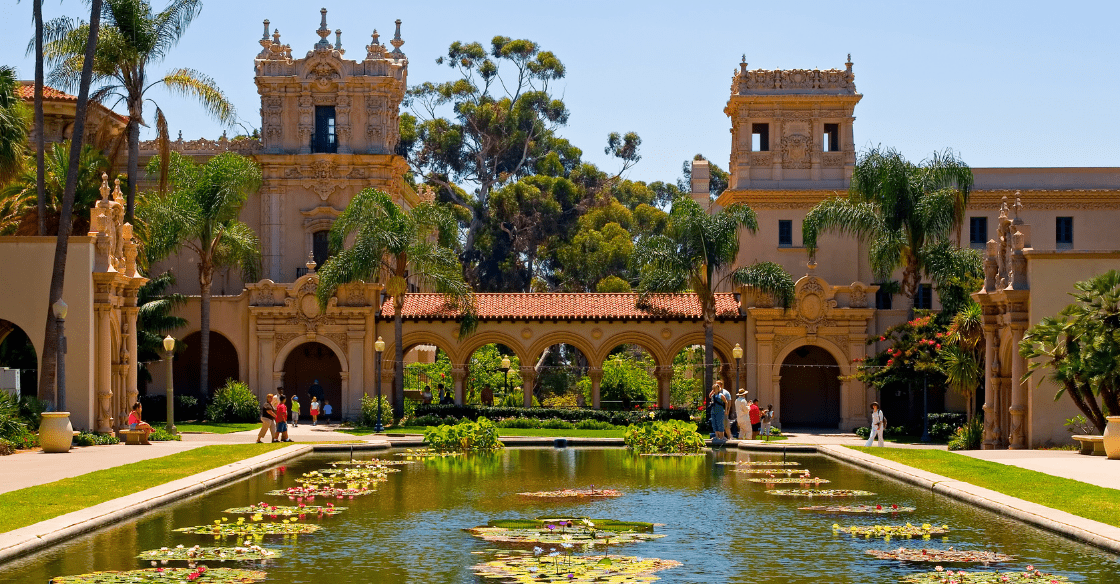 Visit the Museums at Balboa Park
Balboa Park is world-famous for its wide selection of museums. Even if you aren't usually a museum person, there truly is something for everyone. You can view the entire list of Balboa park museums here, but some favorites include:
The Museum of Us – The Museum of Us explores the multicultural human experience through dialogue, self-reflection, and human connections. Expect a variety of interactive human history and culture exhibits.
The San Diego Natural History Museum – Want to learn more about Southern California and San Diego? theNat covers everything from dinosaurs and fossils to present-day treasures.
The San Diego Museum of Art – Experience some of the world's finest art right here in San Diego's backyard. The museum's nationally-renowned collections include works from Spain, Italy, India, and the Americas.
Before you plan your Labor Day in San Diego, make sure to check the current hours of operations for your favorite museums. Some hours may change based on seasonality.
Hit the Water
Going to the beach isn't the only way to get your dose of vitamin "sea" in San Diego. Nothing says "Labor Day" more than spending the day on a boat, and luckily, you have lots of options if being on a boat is on your list of Labor Day ideas.
Check out our list of yacht charters in San Diego to kick your Labor Day weekend off right. If you're looking for speed, our Runabout or Sea Ray Sundancer yachts are perfect for you. If you're looking for a leisurely cruise, check out our beautiful Catamaran yacht rental. And if you want to cruise in ultimate luxury, you truly can't beat our Hatteras, Marquis, or Leight Star yacht charters.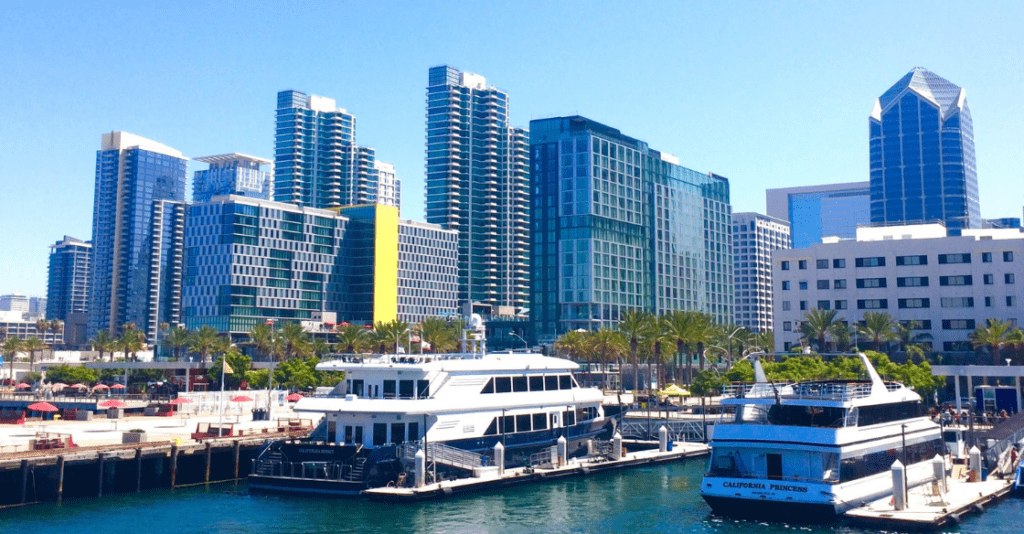 Catch a Concert
San Diego is home to some of California's best concert venues for shows, both big and small. This Labor Day weekend, catch a show at one of our many venues. Our city regularly hosts top DJs, musical performers, comedians, and more.
Here are some venues to check out for your Labor Day weekend in San Diego:
There are many more concert venues in San Diego, so check out the list of events this Labor Day.
Drink the Night Away
Our last suggestion for Labor Day in San Diego is to hit the city with one of our many fun wine, beer, and spirit crawls. Here are just a few to choose from:
Chaffered Vineyard Adventure – This tour includes visits to local, family-run vineyards and a knowledgeable guide to teach you about wine. And, of course, it includes ample pours of award-winning local wines. There are still some spots available for Labor Day weekend!
Scavengers Beer & Adventure Tours – Beer and a 6-wheel drive beast vehicle, what more could you ask for? This tour has been rated one of the most unique beer tours by Forbes Travel, and for good reason. Experience a taste of the famous San Diego beer scene in Vintage Swiss Safari Vehicles with six wheels, 12 seats, and an open-air design. Choose between a downtown beer safari, a North County safari, or a Tacos & Tequila safari!
San Diego Beer Train Trolley Tour – Take advantage of San Diego's existing public transportation, the Trolley, but make it boozy! This tour takes you to 4 local San Diego breweries and includes a beer flight at each stop. You also get to explore San Diego's rich history and get an inside look into the beer-making process.
Social Cycle Tours – Didn't have time to make it to the gym during this busy holiday weekend? No problem! With a Social Cycle tour, you get both your drinks and exercise in! Peddle a 16-seat bike (authentically made in Amsterdam) to various pubs, bars, and breweries throughout San Diego. There are a few routes you can choose from, including Downtown, North Park, Little Italy, Pacific Beach, and Hillcrest. 
Ready to see what San Diego has to offer this Labor Day weekend? With all of these Labor Day activities, you might just have to book a second trip.