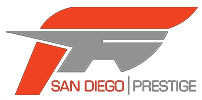 The Model 3 is coming with Dual Motor all-wheel drive, 20-inch Performance brakes and rims, and lowered suspensions for total control in all weather conditions. A carbon fiber fin also improves stability at high speeds. All this allows the Model 3 to accelerate from 0 to 100 km / h in just 3.4 seconds.
The Tesla all-wheel drive is equipped with two independent motors. Unlike traditional all-wheel drive systems, these two engines digitally control the torque transmitted to the front and rear wheels for superior handling and traction control. Your vehicle can run on one or the other engine. If one stops working, the other takes over and you can continue your journey safely to your destination.
The Model 3 is 100% electric: no more stops at gas stations. Connect your vehicle at home during the night, so you can leave with a full charge each morning. During your travels, simply connect it to the terminals of a public charging station or the Tesla charging network.
Ready for to rent your vehicle?