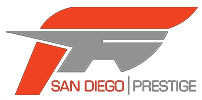 Rolls-Royce Dawn Convertible Rental rate:
Special – Daily rental (24 hours): $1,799.00 $2,199.00 (includes 100 miles per day, $3.50 per additional mile)
NEW!
4 hours rental: $999.00 (includes 50 miles, $3.50 per additional mile)
8 hours rental: $1,399.00 (includes 75 miles, $3.50 per additional mile)
Special packages available for multiple-day rentals
Our rates do not include our 8% sales tax  
Delivery and pick up service available for this car (free service in San Diego Area available for 24 hours rentals only; an extra fee will be applied for different locations)
A temporary security deposit and insurance verification are required the day of the rental
---
At San Diego Prestige, we are pleased to offer clients in San Diego and Los Angeles our Rolls Royce luxury car rental and chauffeur service. Hardly anything need be said about the Rolls-Royce Dawn, as we would be hard-pressed to come up with a superlative that hasn't already been lauded on the Rolls-Royce Dawn. One only needs to take a look at the car to know that it is the pinnacle of opulence. The Rolls-Royce Dawn is a luxury car in which no expense has been spared, no detail has been overlooked.
From the rear-swinging coach doors for the stately passenger compartment to the hand-upholstered leather interior and folding flat-screen monitors, the Rolls-Royce Dawn is designed to transport passengers in the complete lap of luxury. Needless to say, the Rolls-Royce Dawn is the flagship of our luxury car fleet and will not disappoint you!
If you are interested in hiring a chauffeur service, our Rolls-Royce luxury car rental can't be matched. Serving San Diego, Los Angeles, and the greater Southern California area, we can help ensure your reservation goes off without a hitch. At San Diego Prestige, we pride ourselves on providing our customers with unparalleled service, and you can rest assured that we will do what we can to make your experience with San Diego Prestige a pleasant one. Whether you are looking to hire a chauffeur service for a special occasion or you would like to combine your Rolls-Royce Dawn rental with a custom-tailored package, we would like to help. To learn more about our chauffeur service or Rolls-Royce luxury car rental in San Diego and Los Angeles, contact our office today.
"I was held up in an important business meeting in downtown San Diego and had originally planned to pick up my girlfriend from LAX after a long flight back from Japan. Since I could not make it, to surprise her I called San Diego Prestige. I decided to go the whole nine yards, and they were able to pick her up on last-minute notice in a Rolls-Royce Ghost. The chauffeur was professional and courteous, and was able to get her down to San Diego where I was waiting for her at a restaurant. I can assure you she was very impressed. Thanks San Diego Prestige!" – Harrisson
Ready for to rent your vehicle?