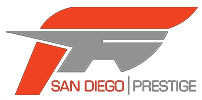 Porsche GT3RS Rental rate:
Daily rental (24 hours): $1,399.00 (includes 100 miles per day, $3.50 per additional mile)
NEW!
4 hours rental: $699.00 (includes 50 miles, $3.50 per additional mile)
8 hours rental: $999.00 (includes 75 miles, $3.50 per additional mile)
Special packages available for multiple-day rentals
Our rates do not include our 8% sales tax  
Delivery and pick up service available for this car (free service in San Diego Area available for 24 hours rentals only; an extra fee will be applied for different locations)
A temporary security deposit and insurance verification are required the day of the rental
---
Drivers. Fans. Authentic motorsport enthusiasts. Prepare yourselves. Do you hear the call of the circuit ? It sounds louder than ever. And with an intensity like we do not do anymore. On the defensive ? Afraid of the routine ? Impossible. Go out of the box. What would you say about a challenge, of the kind we rarely meet, but here, where the fascination unfiltered : in baffles, in sharp bends, on long straight lines. Come, if you dare.
This is a sports car "of flesh and blood". With an impressive naturally aspirated 6-cylinders flat engine of 4.0 liters and 520 hp (383 kW) at the rear. Its chassis-type circuit will show you what it means to brave the asphalt. An eye for an eye. Turn after turn. The fixed rear wing is an invitation to the challenge. To the opponent. And contrary winds. The silencer and titanium exhaust outlets are clear clues to what's hidden in the new 911 GT3RS: authentic sound, pure performance, and a challenge for any sports car enthusiast.
Ready for to rent your vehicle?