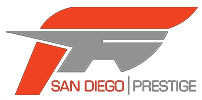 Our Mercedes Benz S550 rental – available in San Diego, Los Angeles, and Las Vegas – needs no introduction. It is a classically built Mercedes with everything you need in a dream car. It has all the looks of class and elegance, while at the same time adding power and accessibility. Whether you feel like being chauffeured or just driving the powerful V-8 engine, the S550 is the perfect car for any occasion. Do not miss the chance to entertain your clients and make the deal. The car is fully loaded with top of the line accessories, including GPS Navigation and custom entertainment package. If you need a car that is able to seat your family and something that fits your high end personality, you cannot go wrong with Mercedes Benz.
Ultimately, you can rest assured that you will always be in comfort, style and on time with the Mercedes Benz S550.
Ready for to rent your vehicle?