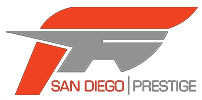 The E450 Convertible embodies a modern style and refined sportsmanship – with astonishing lightness. Each line follows the principle of sensual simplicity. In addition to the standard equipment, three lines of equipment and a sumptuous range of colors and materials allow you to fulfill your personal wishes.
From rush hour to night journeys, to new routes – the E450 Convertible makes life easier in stressful situations. This slogan is a concept that maximizes occupant safety and makes every journey unique: Mercedes-Benz Intelligent Drive. Because the time you spend driving is a time that belongs to you. The time of relaxation. Time to relax. To reach your destination not only safely, but also in a relaxed way.
Ready for to rent your vehicle?