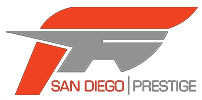 Mercedes-Benz C63 AMG Rental rate:
Special – Daily rental (24 hours): $399.00 $699.00 (includes 100 miles per day, $2.50 per additional mile)
Special packages available for multiple-day rentals
Our rates do not include our 8% sales tax  
Delivery and pick up service available for this car (free service in San Diego Area available for 24 hours rentals only; an extra fee will be applied for different locations)
A temporary security deposit and insurance verification are required the day of the rental
---
The C63 AMG is the top sporting version of the C-Class business sedan. AMG has been making its own versions of the C-class since the 90s, but previously they were named after their cylinder capacity. There were the C36 AMG, C43 AMG, and C55 AMG. From the W204 generation, however, it was called 63 AMG, just like with other Mercedes.
Initially this was based somewhat on the cylinder capacity (6.2 L), but later also models with other cylinder capacities were still called 63 AMG, such as the E63 AMG with 5.5 liters and later many Mercedes models with 4.0 liters. It now indicates that it is a V8-AMG, rather than what the content is. Other names were also introduced, such as 45 AMG and 43 AMG, but these concerned 4 or 6 cylinders. Enjoy the full power of a C 63 AMG with its V8 twin-turbo developing 503 horsepowers!
Ready for to rent your vehicle?