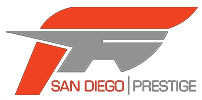 The original concept was marvelously simple. It consisted of integrating a sophisticated race car engine into a luxurious, hand-crafted sedan. Of course, the perfect fusion of these two worlds was not easy. And yet, that's exactly what Maserati did in 1947 when he created the A6 1500 GT Pininfarina and a few years later the prototype 3500 GT, also called "The White Lady". Never before has such power been wrapped and delivered with such beauty, offering a wide variety of new possibilities for traveling long distances.
The compact and lightweight 4.7 liter V8 is installed on all GranTurismo versions. It develops 460 hp, 520 Nm of torque at an impressive level of rotation (7,500 rpm). Added, of course, the legendary sound that can only come from a naturally aspirated V8 … and resolutely Italian.
Ready for to rent your vehicle?