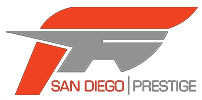 Sensual and elegant lines, a range of powerful engines, a worked interior.. The Italian luxury brand is armed to be a more beautiful alternative of what is proposed by the German brands. The strength of Maserati is to combine sensuality and elegance with an infinite subtlety, so much so that despite its rather classic silhouette, no other brand in the world resembles like a Ghibli.
Then you have to turn on the engine to discover another side of his personality: his sportiness. Nothing surprising for this car equipped with Ferrari engines. The sensations at the wheel are perfectly controlled to feel a maximum of emotions with a minimum of inconvenience.
Ready for to rent your vehicle?