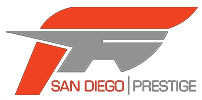 Chevrolet Corvette C8 2LT Stingray rental rate:
Special! – Daily rental (24 hours): $495 $795 (includes 100 miles per day, $3.50 per additional mile)
3+ Days Discount: 10%
Weekly Discount (7+ Days): 15%
Monthly Discount (28+ Days): 30%
Our rates do not include our only fee of 8% sales tax  
Delivery and pick up service available for this car (free service in San Diego Area available for 24 hours rentals only; an extra fee will be applied for different locations)
A temporary security deposit and insurance verification are required the day of the rental
---
If you are planning on visiting Southern California, our Chevrolet Corvette rental in San Diego is perfect for you to see the city in style. For many, the Chevrolet Corvette is their idea of the ultimate sports car. For more than 50 years, it has defined the American sports car affordable, reliable performance in a stylish package and it has proven its worth on the streets and race tracks of the world. The C8 Corvette is no different.This is a car that caters to blue collar and white collar workers alike, yet is capable of running with the most well-known names in the industry. Names like Ferrari, Lamborghini, and Aston Martin.
Though we are unapologetic fans of European machinery, we can't help but love the Corvette. In fact, in many ways, it's superior to its rivals from Italy, Germany, and England it's just as fast while offering comfort, reliability, and usability in a package that is tens of thousands of dollars less!
Ready for to rent your vehicle?