Happy Anniversary San Diego Prestige!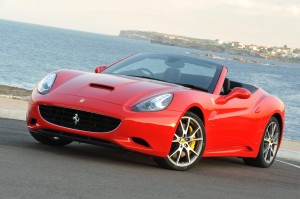 We love fast cars and ten years ago we took our passion public in the form of San Diego Prestige. We wanted to offer everyone the experience of driving an exotic, luxury, or sports car – at least for a day. Thus was born our Super Car Tour – an immediate hit in San Diego which presented a once-in-a-lifetime opportunity to drive six different supercars in a single day! And now we have been in the fast car business for an entire decade!
And this milestone wouldn't be possible without YOU, our loyal customers! And what better way to give back to you, than by offering an insane discount on a fast car – namely a Ferrari! For the entire month leading up to our 10th Birthday, our Ferrari California will be the ridiculously low daily price of $999. You won't find an offer like this anywhere, and before you know it, May 7th will be here and it will be gone. Call today to make a reservation and take advantage of us!
Don't know much about the Ferrari California? Here's a quick overview of the first-ever front-engine V8 Ferrari ever made. This prancing horse is one of a kind in beauty, with a design that departs from the typical Ferrari. Sensual lines and seductive curves, meet with its sonorous exhaust for an incomparable driving experience. Its flawless dual-clutch has such a quickness it cannot be measured, complimented by a loud bark with each flick of the paddles. The hardtop comes down quickly and efficiently without sacrificing the beauty of its lines. But no picture and no description can do this Italian beast justice – you need to experience it in person. It will not disappoint.